Van Offers
2022 Mercedes-Benz 4X4 Vans
Mercedes-Benz Vans has confirmed that the production of the extremely popular 4×4 will continue for model year 2022. Production will begin in January 2022, and orders to reserve your spot may be taken now. For more information contact Bev Bell, our Fleet Manager at 403.232.6400 / [email protected]
Winter is here. But, just because the weather forecast looks bleak, doesn't mean your business forecast has to. Mercedes-Benz Vans offers tire and wheel packages made to perform, no matter if there's slush, or snow, or ice.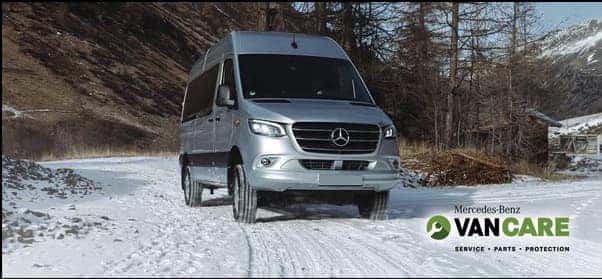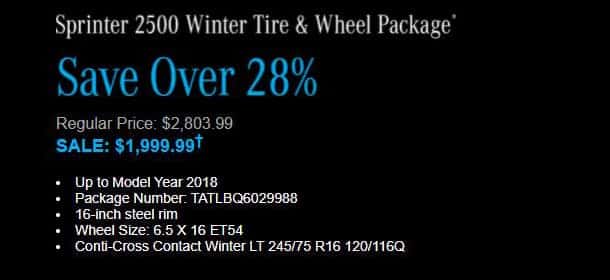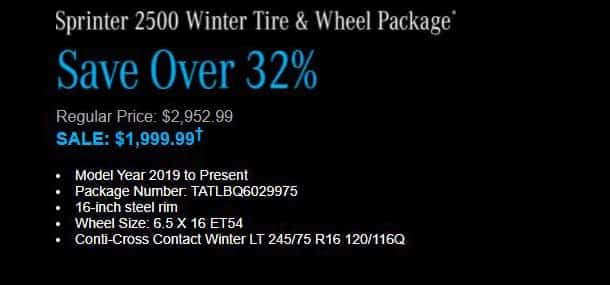 Pricing can change without notice. Offer is valid until January 31, 2022. European model shown.
*Includes tire pressure monitoring sensor (TPMS).
†Hub caps not included.